Essential Care Dental and Orthodontics
Graceville Comprehensive Braces
Having a properly aligned smile can boost a person's self-confidence, but it's also an essential part of having healthier teeth and gums. When teeth meet together properly, they're able to function efficiently and are easier to clean.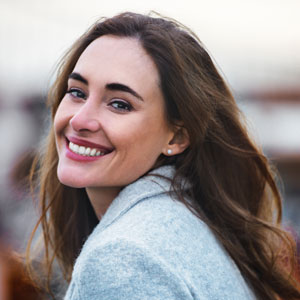 Individuals with crowded and misaligned teeth are more likely to experience:
TMJ disorder
Gum recession
Worn and chipped teeth
Fortunately, our modern orthodontic therapy with conventional or ceramic (clear) braces can guide you or your child's teeth into proper alignment without having to visit an off-site orthodontist.
Conventional Braces – Affordable and effective, traditional braces offer straightforward results for gapped, misaligned and crowded teeth. They're useful for people of all ages and children as young as age 7.
Clear Bracket Braces (Ceramic Orthodontics) – These appliances mimic many of the features and characteristics of conventional braces, except they're made of subtle tooth-coloured materials. This feature allows them to blend in with your smile during everyday conversations in professional or social settings.
Myobrace for Children – Another alternative to fixed orthodontics is Myobrace, a growth modification appliance for children. The device aids in correcting developmental irregularities of the face, jaws and teeth (especially those linked with habits like tongue thrusting or prolonged pacifier use).
Caring for Your Fixed Braces
Cleaning around your orthodontic appliances is extremely important, as plaque accumulation around wires or brackets can lead to tooth decay and white spots (demineralisation in the enamel). Take care to brush each day thoroughly with a fluoridated toothpaste and clean between teeth with a water flosser or floss threader.
We may also prescribe fluoride to use on a nightly basis, to reduce tooth demineralisation in hard-to-reach areas.
Are Braces Right for You?
Contact us today to schedule an exam and X-ray for yourself or your child. Find out if you need braces and discuss the best option for your lifestyle goals. Flexible financing plans available!
* Any surgical or invasive procedure carries risks. Before proceeding, you should seek a second opinion from an appropriately qualified health practitioner.
---
Orthodontics Graceville, Sherwood, Oxley, Chelmer QLD | (07) 3333 2011