Meet The Team at Essential Care Dental
Get to Know Us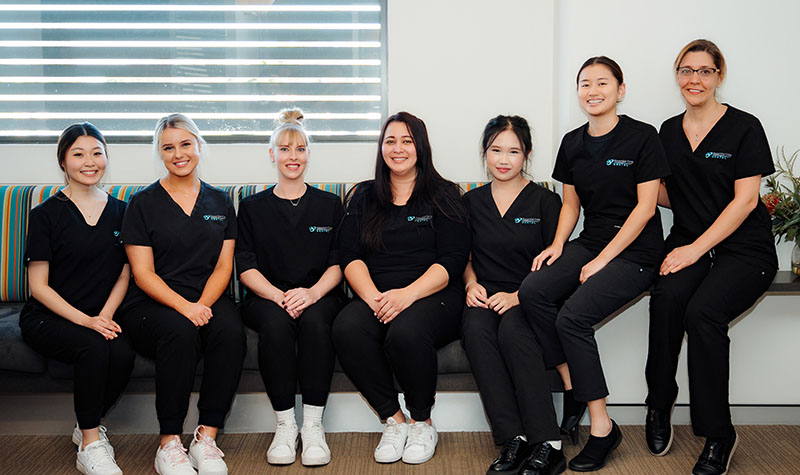 ---
Sianne – Practice Coordinator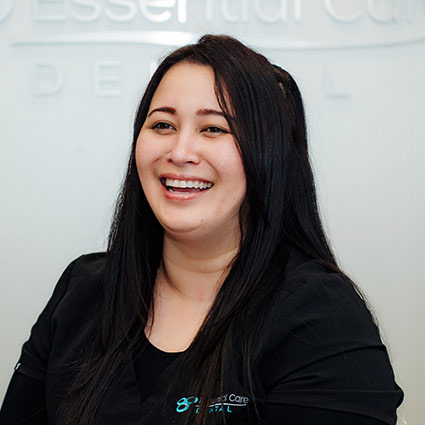 Sianne's first job was becoming a dental assistant at Essential Care Dental in 2014. She's been with us ever since! After four years of chairside assisting, she transitioned to working as a receptionist. Sianne quickly earned a reputation as one of the loveliest and helpful people our patients have ever met. She thoroughly enjoys working with people of all ages and helping them to feel comfortable during their visits with us.
In her spare time, Sianne enjoys watching movies with her partner (she has an uncanny ability to quote many of them), baking sweets and walking her little dog Pacquaio. She is a lover of all things dog-related, spending much of her free time volunteering at RSPCA Animal Care Campus. Sianne is also an avid Brisbane Broncos and Queensland Maroons supporter.
Practice coordinator Sianne loves working with patients of all ages & helping them feel comfortable.

Larisse – Dental Assistant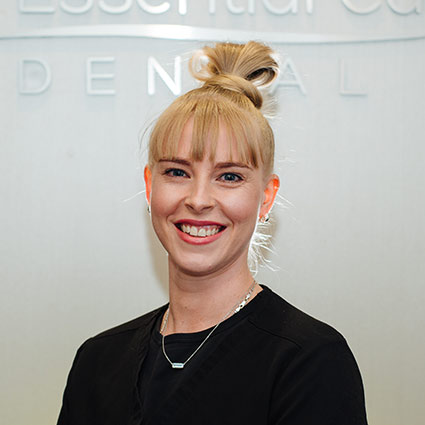 We welcomed Larisse to our team in 2019. With a dental background since 2013, her passion as a dental assistant is demonstrated through her attention to detail and value for patient care. Larisse is a gifted multitasker around our practice, with strong abilities to lead our patient support team.
When she isn't busy at work, you'll find Larisse working out with her personal trainer, enjoying new restaurants or relaxing with her girlfriend and loving on her fur baby Lady. She has a passionate love for the outdoors and takes advantage of travelling at every opportunity she gets.
Dental assistant Larisse joined our team in 2019. She has great attention to detail.

Angelica – Dental Assistant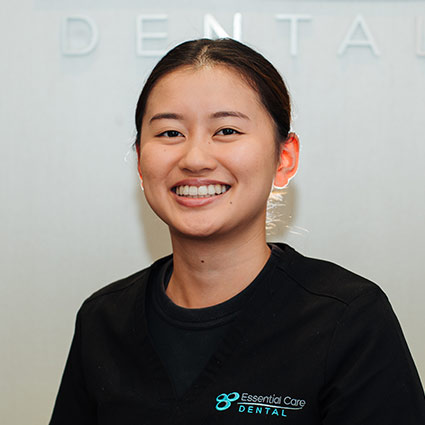 Angelica is another one of our warm and friendly dental assistants. She is currently enrolled in her first year of dental school at university. Angelica is an adaptive and quick learner who consistently strives to ensure the best possible patient care. She says the thing she loves most about being part of our team is the difference she can make in our patients' care. Angelica's kind and gentle nature tend to help our patients enjoy a pleasant time during their appointments.
Outside of oral health, Angelica is a food lover. She's always exploring new places to eat with her friends!
Kind and gentle, Angelica is passionate about providing our patients with the best possible dental care.

Ally – Dental Assistant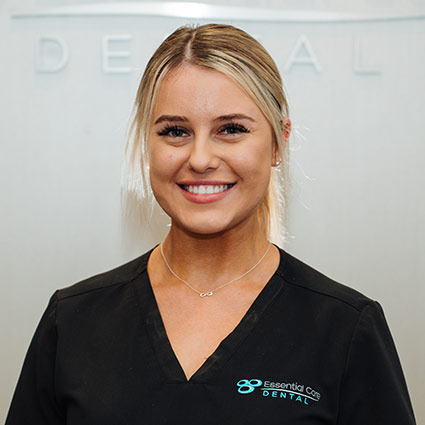 Someone has to be the newest member of Essential Care Dental and in this case, it's Ally! We're proud that she's found a home with us and how well she fits in with our team. Her vibrant and bubbly nature is consistent with the environment we strive to create for our patients and their families. Ally enjoys learning new skills as well as all things dental, especially when it comes to being hands-on. Ally will surely do anything in her power to make sure that you receive the best possible dental care.
In her spare time, Ally likes to spend time with her friends. Some of her favourite activities are supporting the Brisbane Lions and attending home games at the Gabba with her dad.
Vibrant and bubbly, dental assistant Ally strives to provide a positive experience for patients at every visit.

Sepi – Dental Assistant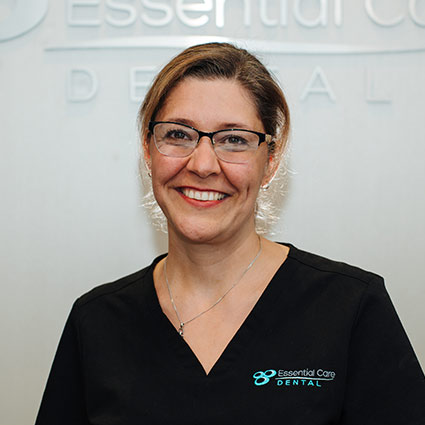 Sepi comes with a wealth of knowledge having worked in different industries in different countries. She joined Essential Care Dental in 2021 and has been in the dental industry for over three years. Sepi has completed her Certificate III in Dental Assisting and began working in QLD Health before making the jump to us. Sepi is known to be caring, nurturing and like the mum of all our dental assistants. As she is a mother herself to her handsome son, Sepi is able to make all our patients feel comfortable, relaxed, and enables them to have an enjoyable experience in the dental chair.
When Sepi isn't in surgery, you can find her spending quality time with her husband and son! She loves to cook and make delicious meals given her Persian background! Sepi can also speak Farsi.
Nurturing and caring, Sepi is always providing our patients with the best dental care.

Kanon – Dental Assistant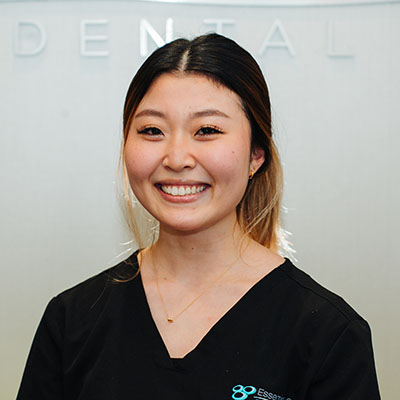 Kanon is the newest addition to Essential Care Dental! Kanon came to us from a background in retail and very much has enjoyed the transition to all things dental. Kanon's sweet and friendly nature helps to ensure all our patients have an enjoyable and pleasant visit to the surgery.
When Kanon isn't at work you can find her enjoying time with her partner, her friends, and her adorable little dog Pia. Kanon is an avid food lover and enjoys all types of cuisine and is fluent in Japanese.
Sweet and gentle, Kanon is always making sure patients leave with a smile!


Joanne – Dental Assistant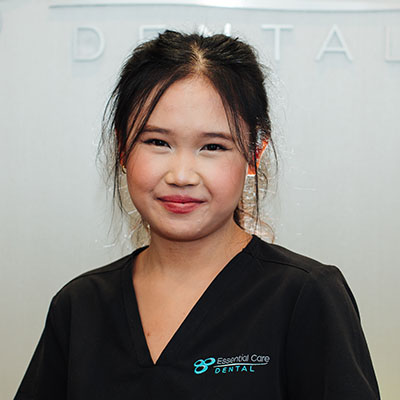 Joanne joined Essential Care Dental following in the steps of her sister was also a dental assistant of Essential Care Dental. You will find Joanne at the surgery on Saturdays as she is currently studying Pharmacy full-time at QUT. Joanne's friendly and kind nature enables her to help patients have a positive experience at Essential Care Dental.
When Joanne isn't in the surgery, you can find her enjoying herself with her family and friends and she is also quite a foodie and knows where to find the best meals around Brisbane. Joanne is also fluent in Vietnamese.
Kind and friendly, Joanne is always keen to learn new things and make sure patients enjoy their visit.
---
Meet The Team at Essential Care Dental | (07) 3333 2011