Children's Dental Care at Essential Care Dental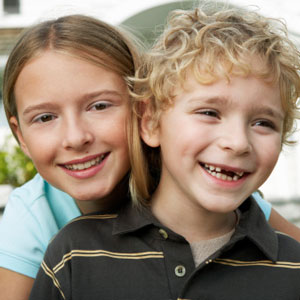 Finding a family dentist makes it easier and more convenient for everyone in your home to receive the dental care they need. As your child becomes accustomed to the dentist at an early age, they're less likely to experience dental phobia or anxiety as an adult.
Children's dentistry incorporates a combination of preventative strategies and early intervention to significantly reduce the need for additional complex or emergency care later on.
Check and Cleans for Children
The best way to help a child enjoy healthy smiles for life is to encourage daily home care and regular checkups with your family dentist. Starting at a young age, children become more accustomed to having their teeth brushed, counted and examined, so potential concerns can be addressed before evolving into painful toothaches.
Just like adults, it's best for a child to see the dentist every six months. Keeping their rapidly growing mouths healthy now can help them enjoy a healthy adult smile in the future. Through preventative strategies and personalised oral hygiene instruction, your son or daughter will have the tools necessary to reduce their risk of common dental problems.
Early orthodontic interception can eliminate the need for comprehensive therapies after your child's mouth is fully formed. By screening for signs of common orofacial development concerns, some problems can be corrected through growth modification while the child's bite is still evolving.
Protective sealants lower the risk of cavities in hard-to-clean areas. They also make it easier to clean the deep grooves of back teeth. Consider having them applied to adult molars when they erupt around the ages of 6 and 12.
The Child Dental Benefits Schedule (CDBS)
The Child Dental Benefits Schedule (CDBS) is a program that offers support for essential dental treatment for 2-17-year-olds who meet the eligibility criteria. If you're unsure about your eligibility, please feel free to contact our practice to find out more or visit the Services Australia website.
Under the CDBS, eligible children, who receive Family Tax Benefit A or other relevant Australian Government payments, can receive bulk-billed treatment through Medicare. This means that there are no out-of-pocket costs for eligible children. The CDBS covers a range of dental services, including:
Dental X-rays
Root canals
If you have any questions about whether you or your child qualify for the CDBS, please don't hesitate to get in touch with
our practice
. We'll be happy to assist you and provide further information.
Creating a Positive Experience
We suggest scheduling a child's first dental visit at a young age before a risk arises for painful toothaches or emergencies. Contact us today to book a checkup as soon as their first birthday or when the earliest tooth erupts.
CONTACT US
---
Children's Dentist Graceville, Sherwood, Oxley, Chelmer QLD | (07) 3333 2011