Dr Nikhil Morriswala (Dentist)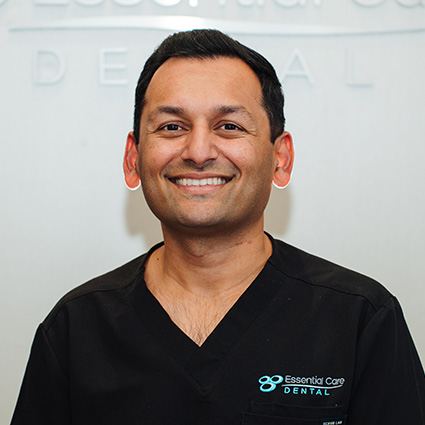 Dr Nikhil had always enjoyed health sciences, which made his path to dentistry natural and easy. He very much enjoys the perfect mixture of sciences, hands on creation and art all rolled into one.
Dr Nikhil obtained his Bachelor of Dental Science (BDSc) from the University of Queensland in 2008. In order to provide his patients with the absolute best care possible, he continues to take professional development courses. Recently, he's participated in classes relating to Invisalign, orthodontics, and endodontics.
As he puts it, his favourite part about working with patients to craft beautiful smiles is helping them to learn to love their new look and beam with confidence.
Outside of the Practice
When he isn't changing smiles in the practice, Dr Nikhil enjoys spending time with his wife and two daughters. The family likes playing soccer, squash and golf.
Get to know more about Dr Nikhil when you visit us for your first appointment. We look forward to welcoming you into our practice.
CONTACT US

---
Essential Care Dental | (07) 3333 2011